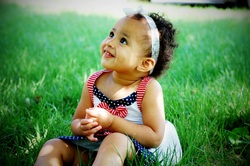 Wright Landscapings LLC is a family owned and operated business that guarantees exceptional customer care. We have been operating for over 12 years and strive to be the company that people can trust and enjoy working with. We are timely and courteous in our response to an inquiry by our customers.
Wright Landscapings specializes in the design and installation of landscape environments that are unique because we personalize each development by incorporating the client's ideas with our design, horticultural and construction experience.
Our services include mowing (mow, edge blow and go), shrub and flowerbed maintenance, lawn treatment, leaf removal, mulching, irrigation and lighting, and more.
Over the course of the last seven years, the company's biggest growth has been in landscape maintenance packages offering customers the option to pay for services on a monthly basis or by a one-time fee with a 20% discount. Give us a call 901-490-4983 or check out our website:
wrightlandscapings.com
---