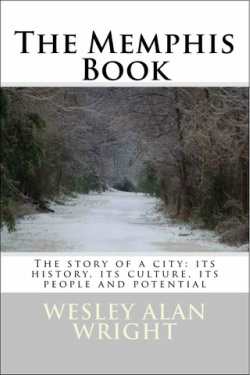 The Memphis Book is a love letter to a city you thought you knew. It is not a history book about rock and roll, the blues, BBQ, Elvis and FedEx. It is about much more. It shows us a city that survived the Yellow Fever (twice), sustains racial discord and hangs in the balance for new development and industry. With a few missteps along the way Memphis can still be a great city, but some proactive measures must be taken that acknowledge our past and present state with objectivity. We have leadership seemingly not well traveled (displayed ad infinitum via TV, editorials and more), provincial and unaware that the world has moved on and we have been passed by other metropolitan areas that are self sustaining, eco-friendly, commercially proactive and globally competitive. This book will highlight what is overlooked and offer remedies to what ails our city on the bluff. An excerpt: As people move in from other areas of the US (large portions in Midtown and in the outlying towns of Bartlett, Collierville and others) ) they bring with them appetites, expectations, established patterns and traditions that Memphis has always been slow to accommodate. Memphis has been slow in change mainly due to demographic restrictions propagated by many sources (media, politicians, etc) that we are not diverse, nor heterogeneous and not cosmopolitan. We need forums of commerce, transportation and education that reflect those of other large bourgeoning metropolitan areas across the US. It is necessary for legislation, leadership, private entities and others to get with the program, coordinate in their own fashion and usher Memphis into the 21st century.




---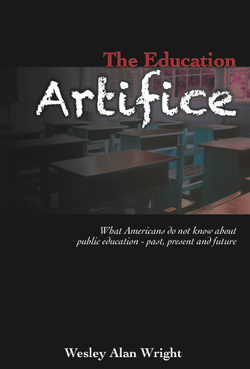 Coming Fall 2017

The Education Artifice


artifice (tfs)

— n

1. a clever expedient; ingenious stratagem
2. crafty or subtle deception
3. skill; cleverness
4. a skilfully contrived device
5. obsolete craftsmanship

This book endeavors to define which artifice is occurring in the US, perhaps more than just one. We will uncover the weaknesses of recent school reform and the theoretical problems in the best selling texts of the last ten years written from a totally different perspective: an educator: What makes the United States so different that most school systems around the world ? what are we getting right ? Why are so many educational programs pushing for one size fits all mantra ? Where did we go wrong and where have we been going and what can we do? Are teachers equipped? Are new initiatives realistic or misguided? These things will be illuminated and much more in this book that hopefully will not fall on deaf ears. In the end you will find appreciation for home schooling, public and private education and the benefits of each. Parents will be more equipped to determine what education route is better for their child.





---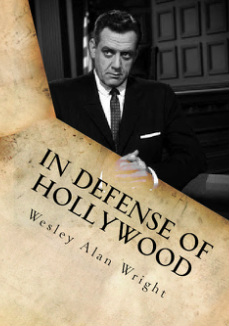 Coming Winter 2018

This book by Wesley Alan Wright will detail the evolution of film in America, and its relationship to American culture compared to that of other mediums.

Many questions have been raised after the events in Connecticut and Aurora. Why are youth so violent? What is being done about media like movies and video games to change this trend? What are the measures being taken by Congress and Hollywood to change the content in movies and television? Why has Hollywood changed so much over the decades? What about video games and music in this dicussion? Many more questions are raised and this book will help answer those questions and illuminate some misunderstandings about the relationsip between media and society. Some of your ideas will be confirmed but you may find this fresh take on Hollywood, media and future of our youth to be groundbreaking.


---