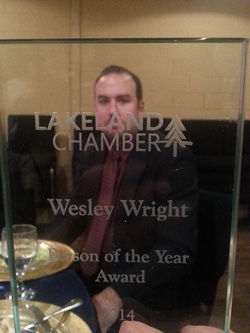 I grew up in Midtown Memphis, attended Overton High School and the University of Tennessee. I am formally educated in history, music, religious studies, cinema studies, theology, philosophy and education. I was given opportunities to learn piano, sing in the best choirs Memphis had to offer, do Karate, Boy Scouts and a host of other things that have made me a versatile individual. Attending the University of Tennessee at Knoxville for architecture, soon learning I loved the art but not the career and I stuck with my first love in history. I graduated in three years, then attended Southwestern Baptist Theological Seminary, graduated, became a youth pastor then after careers in restaurant management and as a ramp agent at the Fex Ex Hub I went into teaching. Meanwhile I got married and started landscaping part time. I called Midtown my home most of my life but now live outside the city center and have taken on more responsibilities. My 4th year in Lakeland Tennessee is fast approaching, 10 years in marriage this coming Fall, just celebrated the birthdays for both of his kids and I am happy to continue another year in landscaping.
I began to make what I call intentional community contributions when I was in Midtown almost 10 years ago. I just bought a house on North Barksdale and my house was broken into, twice. As I just got married my priorities shifted from inward to more outward on multiple levels. The street I lived on was a nice dead end Midtown street with great trees, nice front porches and friendly neighbors. As it goes in Midtown, safety is a street by street issue. So, I was not going to let crime ruin my street or my neighborhood. When my daughter was born over eight years ago I took a more active leadership in the Vollintine Evergreen Neighborhood (VECA) in several forms. I became block club president, started pushing for strong security measurements to keep drugs and crime to a minimum and I started quarterly meetings with my neighbors. What I recall as a sign that I was doing something right was the house at the other end of the street that was known to sell drugs became vacant under the pressure of security cameras we installed and working with undercover police. I started Nextdoor for VECA that soon became on of the largest for neighborhood membership for that website. My passion for Midtown and Memphis was such that I wrote a book about it, its qualities and ailments and I met with local leaders about what things could and should be done. While my daughter was attending Montessori School my wife and I were looking for better schools for Kindergarten and up, and since my background included education I was especially meticulous about the place we moved. Architecturally I wanted a sound house, with room and nature around me, financially I wanted to pay a good price that would appreciate in value, low crime, great location for accessibility around the county, educationally I wanted a great school for my daughter. Lakeland was the only town with all of those things. We moved to Lakeland Tennessee in the Fall of 2013. I hit the ground running with community involvement by first starting a Nextdoor for Plantation Hills which worked so well in Midtown. I held a neighborhood meeting three months after moving in and to my surprise was chosen as neighborhood president. Then I was invited to a COLA meeting (Council of Lakeland Associations) where I was networked with the local paper. I started working on articles (as well as "tweeting" City Hall meetings), managing the Facebook and Twitter accounts for what we now know as Lakeland Currents. I was asked to advise in fixing the median on Canada Road, managing the landscape at Lakeland Elementary, as well as proposing a landscape overhaul for City Hall. In the midst of that I was asked to be liaison for Nextdoor Lakeland and I worked on networking the various neighborhoods together as now we have thousands connected. I was a member of the Parks and Recreation Board and received Lakeland Person of the Year in 2014 award for my various efforts. I have continued the same efforts by also sponsoring the PTA Fundraiser every Spring and Tour de Lakeland. I would like to make the next step in community involvement as Lakeland Commissioner where my diverse mix of experiences and ideas can be a contribution. I am currently running for Lakeland Commissioner. My background in history, education, management and small business gives him knowledge and organizational skills that are advantageous for city leadership. I hope to bring renewed, positive, and intelligent plans for growth Lakeland. I believe that Lakeland has just begun to see its potential and that a harmony between commercial, residential and natural settings at a high standard can be maintained. I look forward to serving Lakeland for many years to come.
Some Q & A as covered in Lakeland Currents:
1. What is your vision for Lakeland over the next 3 years?
1a. I want to see our school system thrive under strong and visionary leadership.
1b. Increased home values in growing and safe communities
1c. A substantial commercial growth on the Highway 64 and Interstate 40 corridors, allowing us to draw income from sales and commercial property taxes, adding financial strength for the city of Lakeland while lightening the tax load for our residents.
1d. An improvement of our roads, raising the aesthetic standards of our commercial buildings, and maintaining high standards for any new commercial or residential development.
1e. To have Lakeland be viewed as the municipality of choice by people moving into the Mid-South, developing a balanced and responsible growth that will result in further lightening of our tax load.
2. What is the major issue for Lakeland now and how do you solve it?
We are city divided on several issues, particularly regarding taxes and development. These are issues that developed over time and by multiple contributors, and so require time and joint efforts to diffuse and solve. We must be determined to be on a path of maintaining tax levels and look to offsetting these by identifying and attracting sources of revenue; by attracting more and diverse businesses, retail stores, restaurants and the like to encourage our residents to remain within our city, and to draw from the neighboring communities. We need intelligent, controlled and planned growth that blends our natural resources with best practices to maintain a desirable quality of life. Lakeland has done a great job laying the groundwork for such an undertaking. I hope to help Lakeland take the next steps to become the great town our residents envision.
3. Why are you the person needed to guide the City's future? List your capabilities.
I bring a lot of experience in running businesses, and a strong marketing, architectural, historical, and educational background. I believe the Board of Commissioners benefits more from a diverse pool of thought and experience, and from a receptive representative of our community. I am equipped to conduct thorough research that is conducive to sound and informed guidance and governance of enforcement. I would provide the city leaders with an insight into another generation's observations and wishes.
to contact Wesley email him:
wesley@wesleyalanwright.com
---